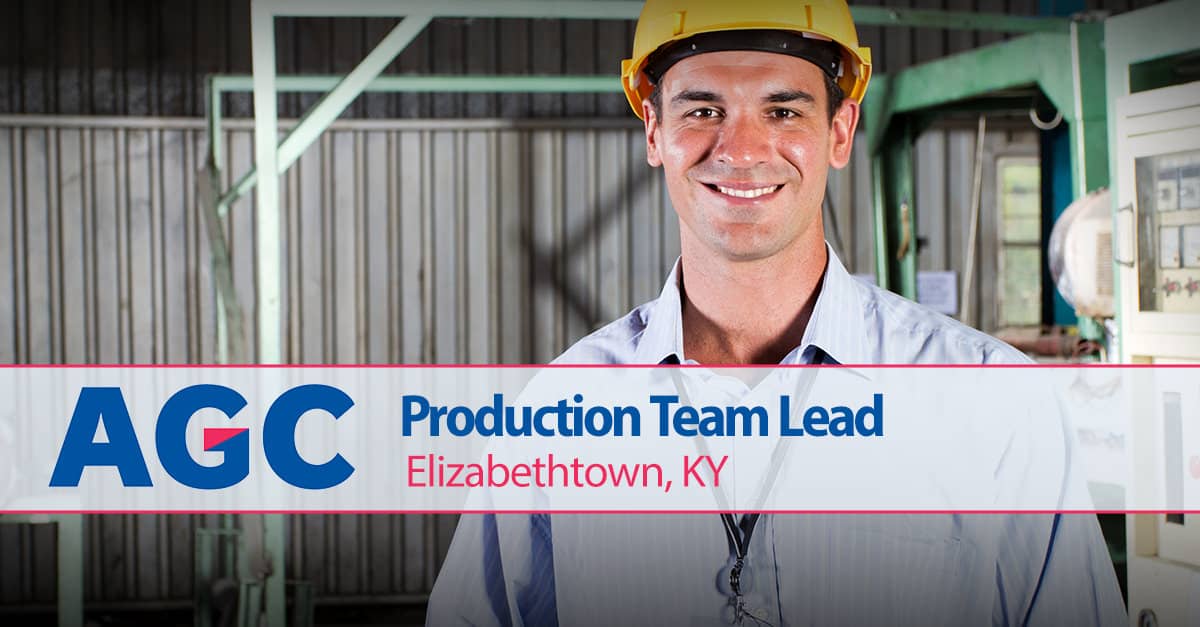 AGC | Production Team Lead Elizabethtown, KY
The Production Team Lead is responsible for providing online support and guidance to production associates.
Responsibilities:
Communicates with production associates on items needed by the team or line
Leads the day-to-day efforts of increasing productivity and yield
Acts as a catalyst to promote harmony within the team and to address team matters as they occur
Works with coordinator on countermeasure for quality issues
Works with coordinator to improve safety conditions
Interfaces with maintenance to reduce downtime
Completes shift quality checks and all end of shift paperwork
Participates and/or leads associate training on production process
Operates equipment to break out production associates
Assists operators/production support with job changes
Qualifications:
High School diploma or GED
2 – 5 years manufacturing experience preferred
Leadership or supervisory experience preferred
Knowledge of and ability to utilize problem-solving tools such as Six Sigma, Fishbone, KT, 8D, etc.
Ability to safely operate forklift equipment including stand-up and sit-down vehicles
Previous experience in leading continuous improvement activities
We offer a competitive compensation package including base salary, structured bonus plan, comprehensive benefits and opportunities for career advancement.
Applicants

must apply

through:
Kentucky Career Center
233 Ring Road, Elizabethtown, KY 42701
Phone: (270) 234-5832
*NCRC testing occurs on Thursdays at 7:30 AM at KCC
Equal Opportunity Employer
Kentucky Career Center
233 Ring Road
Elizabethtown, KY 42701